Home » Tutoring » After School
After School Tutoring Services for Virginia Students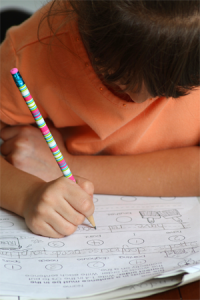 Academic Connections offers after school tutoring services for Virginia students for small groups or on an in house tutoring basis. We are able to help students after school in all K-12 educational establishments including students in public, private and parochial schools. We can tutor as often or as little as you require to help you internalize the subject matter. If students are struggling to keep up with their work load in school, have learning disabilities which require more personal attention in a private tutoring environment, or are just generally struggling to keep up with the requirements of their classes, the Academic Connections Northern Virginia Tutor And Tutoring Services can help.
Just because school has ended for the day, it does not mean education needs to. So there is no lag between your school and your tutoring services, we can even meet you at your schools library to help you study and prepare for classes. We help high school students realize their full potential by working with them after their school day has ended.
Benefits of our After School Tutoring Services
Our tutoring can help with classes or assist with test preparation such as SAT or ACT prep. We provide a customized approach to learning and help each student we work with succeed. Benefits of our tutoring include:
Tutoring is offered at the school location
When tutoring is held at the school, the student is already in the "learning mode"
Homework assistance after school means homework is completed before dinner, which leaves evenings free
Small groups are a cost-effective way to stay on top of the material and intimate enough to truly convey the information to our students in a way that makes sense
For more information about our after school tutoring services, please complete the form below. Our private tutors are waiting to help you achieve and exceed your goals.