Home » Tutoring » Homeschooling
Virginia Home School Tutors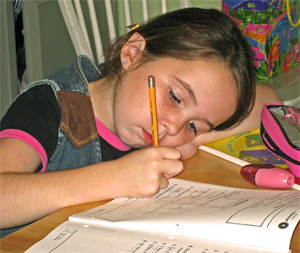 We are able to facilitate the implementation of a homeschooling program for students who perform better in a private environment. Home schooling is a growing trend in the U.S. Many families that home school their children think outside the box. There are many well documented advantages to home schooling. Yet, at times there are some disadvantages. The home school environment is run by a home school supervisor. In most cases these supervisors are parents. This parent is able to give the child one on one, individualized instruction, which give the student a distinct learning advantage. However, having just one individual teaching the child in every subject, tends to be very one dimensional. In addition, there may be subjects in which the home school supervisor does not excel or feel comfortable with.
In-home Tutoring from Academic Connections Home School Tutors
Home school tutoring is an excellent way to provide the student with not only a fresh perspective, but also a welcomed change of pace. By utilizing a home school tutor, the school supervisor and the student are able to take advantage of the expertise of a different educator. The professionals at Academic Connections are able to provide a variety of home school tutoring options. These options can include test taking preparation courses, as well as specialized tutors in every imaginable subjects, from foreign languages to math, from English to History.
Whether you are a parent or a home schooled student, you sometimes will need help. The professionals at Academic Connections are able to provide the assistance needed to make the home schooling experience, a successful one. Some of the benefits of our Virginia home school tutoring services are:
Because parents are active participants in the student learning experience, they are always aware of their child's academic status and areas for improvement
Familial bonds are strengthened as you learn from each other
Flexible curriculum offers the ability for parents to set the parameters for learning, and allow the child's inquisitive and curious nature to flourish
Homeschooling enables parents to emphasize and reinforce positive behaviors
We are able to find a curriculum that is aligned with your desires for your student's academic path
If you are interested in our home school tutors or any of the services our Northern Virginia Tutor And Tutoring Services offer, please contact us via the form below.

Tutors & Academic Coaches