Home » Tutoring » Special Education
Virginia Special Education Tutoring Services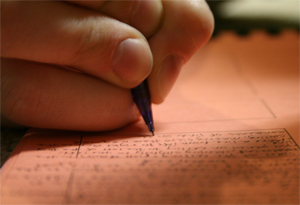 We offer tutoring services for learning-disabled students, allowing them to work at their own pace and level. We specialize in assisting students with ADD/ADHD, Autism, Dyslexia, behavior disorders and other learning disabilities.
Academic Connections offers Virginia special education tutoring services and has been helping people facing learning challenges meet their goals for years. Using our experience with every new student we meet, we are able to tailor a special program to help improve all aspects of education. With many special education training, we need to work with the students to not only be a tutor, but to build better learning and study skills. We create programs to improve all skills from reading to writing to cognitive learning.
Our Northern Virginia Tutor And Tutoring Services company is also able to perform learning disability assessments to see if your child could be having trouble in school because of something that is not their fault. We provide expert tutoring services and are compassionate throughout the entire learning process. Special education tutoring requires training and patience, two things our tutors possess. From helping students through their dyslexia by formulating more effective comprehension techniques to working through non-verbal learning disorders, Academic Connections is here to help.
Contact Our Northern Virginia Tutor And Tutoring Services Company Today
Contact Academic Connections today to speak with an academic advisor to schedule a one on one tutoring session. From children with learning disabilities to adults still struggling with reading, writing, or comprehension, our Northern Virginia Tutor And Tutoring Services can help.