Home » Tutoring
Northern Virginia Tutor And Tutoring Services from Academic Connections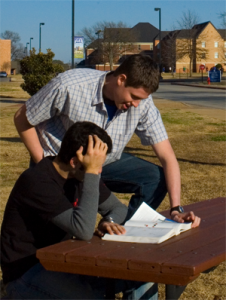 We offer a variety of tutoring services to suit your educational needs. Academic Connections offers tutoring for students in kindergarten and elementary school to college students and adults. We tutor students in all levels of mathematics, writing, the sciences, SAT and ACT test preparation, a variety of languages, and more.
Because of the varied learning styles and preferences of our clients, Academic Connections provides tutoring services in a number of different formats, such as group tutoring and online tutoring. We work around your busy schedule, offering choices such as after school tutoring, summer programs, and weekend tutoring.
Northern Virginia Tutor And Tutoring Services Include:
Click here for a partial list of available subjects offered by our Northern Virginia Tutor And Tutoring Services.