Home
Northern Virginia Tutor And Tutoring Services by Academic Connections
Tutoring, Homework Help, Study Skills, In Home Learning, and Private Tutoring for Northern Virginia and Maryland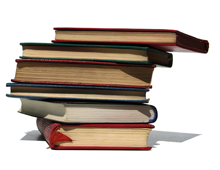 Academic Connections provides a link between school, home, and other agencies by providing resources, tutoring and planning solutions to help inspire the next generation to plan for a successful future. Our philosophy is that a child's educational needs can only be met successfully by connecting the various facets of his or her world.
As established Northern Virginia Tutor And Tutoring Services , we understand that no two students are the same and a universal approach to tutoring is not sufficient. Our private tutors get to know our students via an intimate in home tutoring environment that is effective in aiding the learning experience. If you are looking for tutoring in northern virginia that works, let our experience help you or your child.
Our Northern Virginia Tutor And Tutoring Services Company Offers Complete Tutoring Help:
We provide private tutoring for all ages and grade levels from pre-school, high school tutoring, college tutoring, graduate school tutoring services, and beyond.
Our Northern Virginia Tutor And Tutoring Services can be

in

home tutoring, we can meet at local libraries, bookstores, offices or any other convenient location for our students.
We are able to offer discount rates for tutoring and have a referral system to help you get the best value for your dollar. We want to make our Virginia tutoring services attainable for all income levels.
With flexible availability, we are able to provide tutoring at any time that is convenient for our students. This includes after school tutoring in Northern Virginia, homeschool tutoring, and availability on any nights and weekends.
We have extensive experience working with students who have developmental, emotional and learning disabilities. Our special education tutoring services can help children and adults alike continue their education and overcome academic challenges.
Tutoring services & subjects include:
Writing Tutoring
Statistics Tutoring
Science Tutoring
Literature Tutoring
Physics Tutoring
Accounting Tutoring
English Tutoring
Psychology Tutoring
Test Prep Tutoring
High School Tutoring
Algebra Tutoring
Social Studies Tutoring
ESL Tutoring
Computer Tutoring Services
College Prep Tutoring
Homework Tutoring
Study Skills Tutoring
Spanish Tutoring
Reading Tutoring
History Tutoring
Math Tutoring
Business Tutoring
Resume Writing
Engineering Writing
GED Tutoring
Music Tutoring
Foreign Languages Tutoring
Elementary Tutoring
College Tutoring
Biology Tutoring
And More!
We are proud of having a solid understanding of our subject matter, and are excited that you are considering us for your academic needs. Please explore our site and
Contact Us
at
info@actutor.com
or by telephone at (571) 549-4053 for further information, or to set up a consultation. We will discuss your specific needs, come up with strategies, and work with you to help unlock your full potential. Our
Northern Virginia Tutor
And Tutoring Services are here to help you achieve your goals.