Home » Transitions
Life Transition Tutors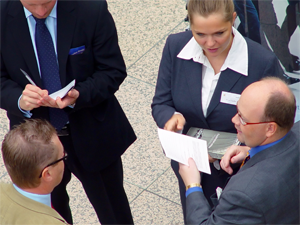 TRANSITION SERVICES
Whether you are moving on to college, your first job, or a new career, Academic Connections has specialized Life Transition Tutors who can help you choose your life path. All of these services assist with time management, study habits, test-taking skills, choosing a major field of study, creating a career plan and preparing for job interviews.
COLLEGE ADMISSIONS ASSISTANCE AND COACHING
Academic Connections recognizes that researching and choosing colleges can be a large and intimidating task, even for students who perform well on a regular basis. Our Life Transition Tutors assist students in finding the college that matches their skills, interests, and abilities. Through assessments and coaching the student will discover the best learning and studying methods, realize which majors are right for them and explore career opportunities that will lead to a fulfilling and successful future.
Key Benefits
College/Career Assessments
College/Career Match
College Fairs
Test-prep for SATs and ACTs
Admissions Applications
Application Review
Admissions Essays
Letters of Recommendation
Resume Assistance
Applying for Scholarships
Completing the FASFA
No IEPs in College, How to Get Accommodations
Develop a Portfolio
Community Service Work
Develop Writing Skills
Internships
Mentoring
COLLEGE-TO-CAREER TRANSITION SERVICES
Life Transition Tutors provide services in a broad array of experiences for students to develop the skills to successfully enter the workforce or to enter and be successful in college. Such experiences include:
Paid Employment
Non-paid Work Experience
Internships
Job Shadowing
Tours of Business Sites
Employment Guest Speaker
Informational Interviews About Career Opportunities
CAREER-TO-CAREER COACHING
Career coaching from our Life Transition Tutors empower students to make informed decisions about career and educational plans. It prepares students for community college and other postsecondary programs including apprenticeships and work force training that can help students achieve their educational and financial goals. The day-to-day responsibilities of the career coach vary according to student's individual needs, local employment needs, but the major responsibilities include:
Facilitating the development of individual career plans and portfolios
Formal and informal assessments (skills assessment, Interest inventories, work value inventory, career search with person math)
Relating Information on careers, career pathways, and related employment
Situational assessment, job carving, job shadowing, on the job training, supervision
Completing applications, interviewing skills, job skills, visiting various job sited, meeting employers, attending career fairs
Easing the transition of students from high school to post secondary education and the skilled workforce
For more information, please Contact Us.